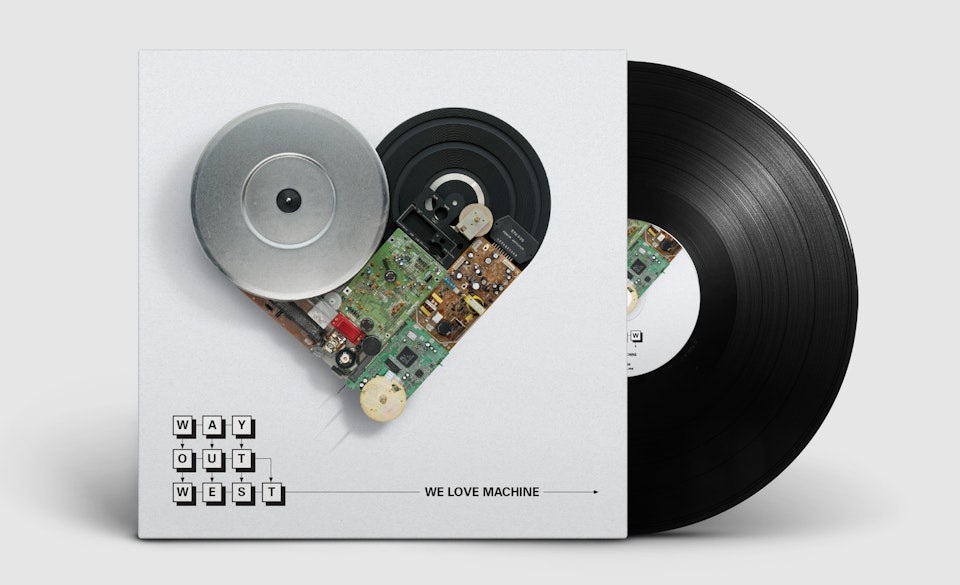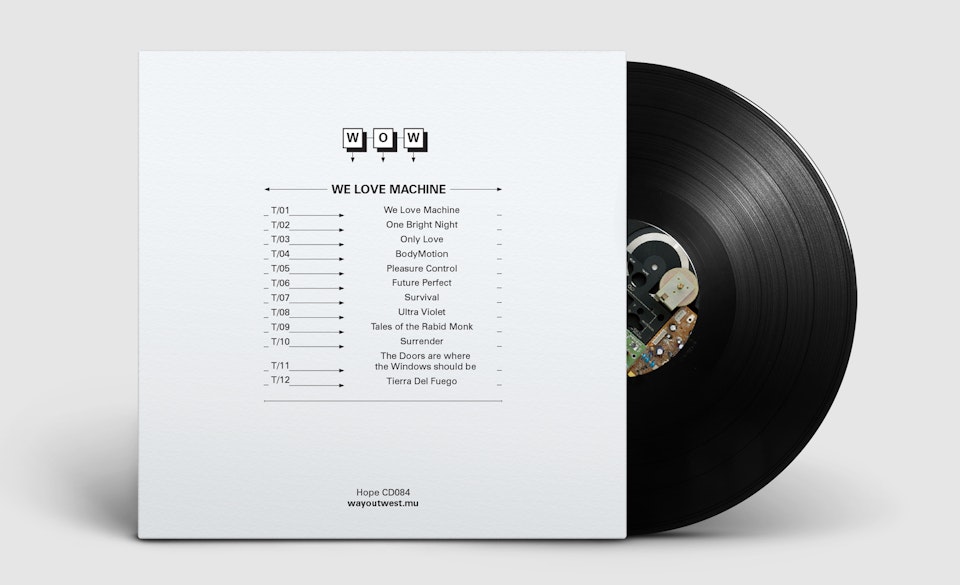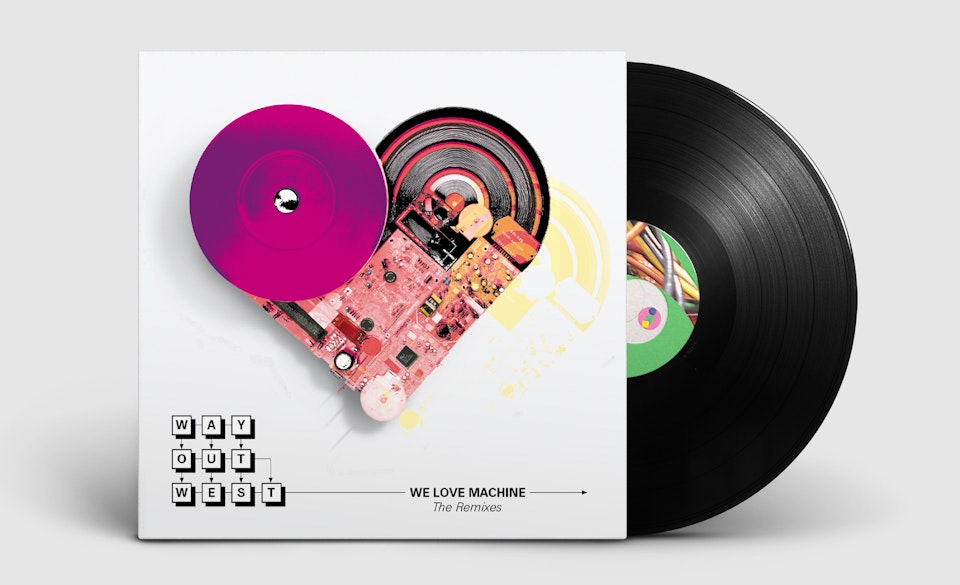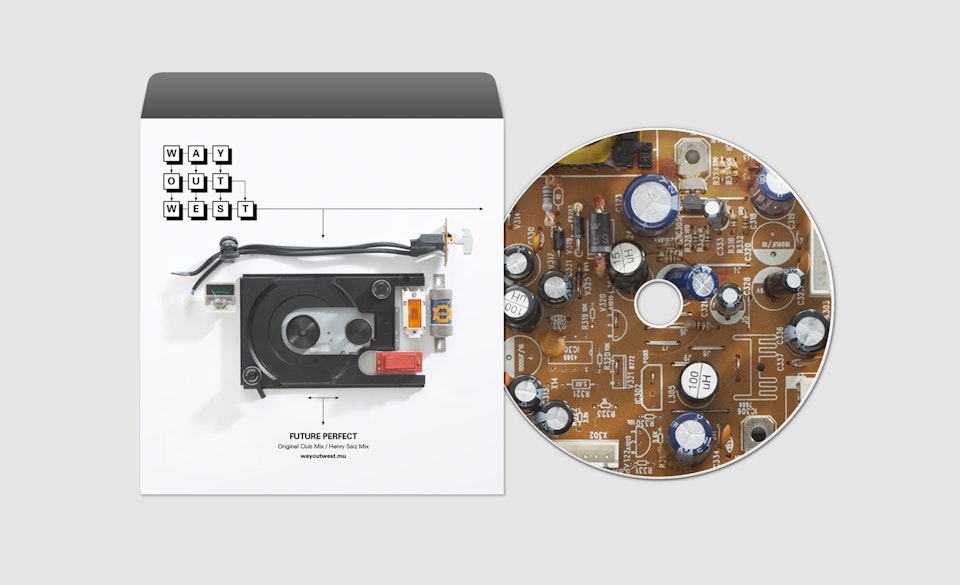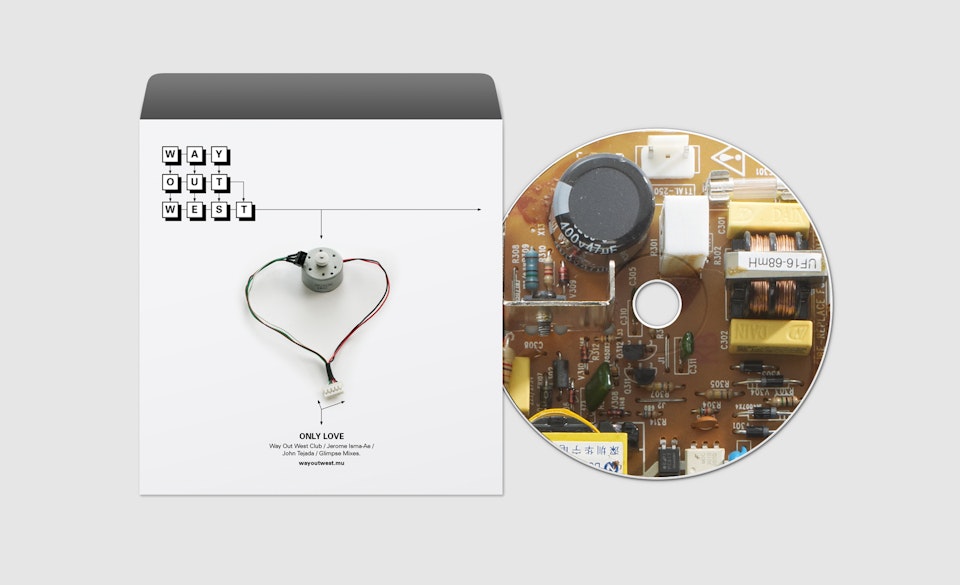 The Bristolian duo of Nick Warren and Jody Wisternoff rose from the early 90's UK dance scene.

The Leopold created concept and subsequent design package was inspired by their album title, We Love Machine.

Using a heart motif and WOW's love of vintage synthesizers, circuit boards and vinyl as the basis for the concept. Leopold set about salvaging the parts to create the iconic artwork that rolled out to subsequent single releases.

The integrated brand graphics continued the theme, being inspired by circuitry iconography and associated labelling.

The project as a whole reflects WOW's love and knowledge of electronic music which is at the core of their musical output.