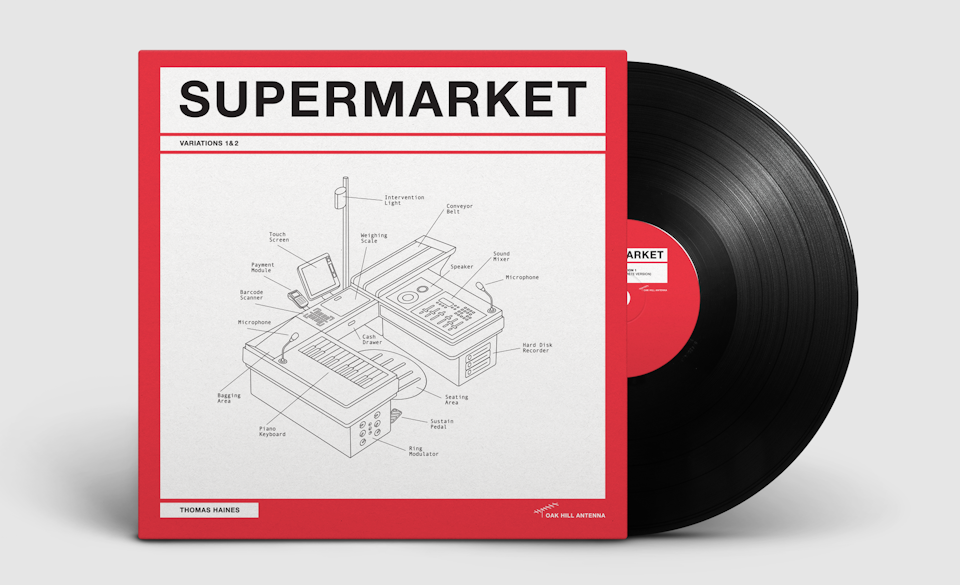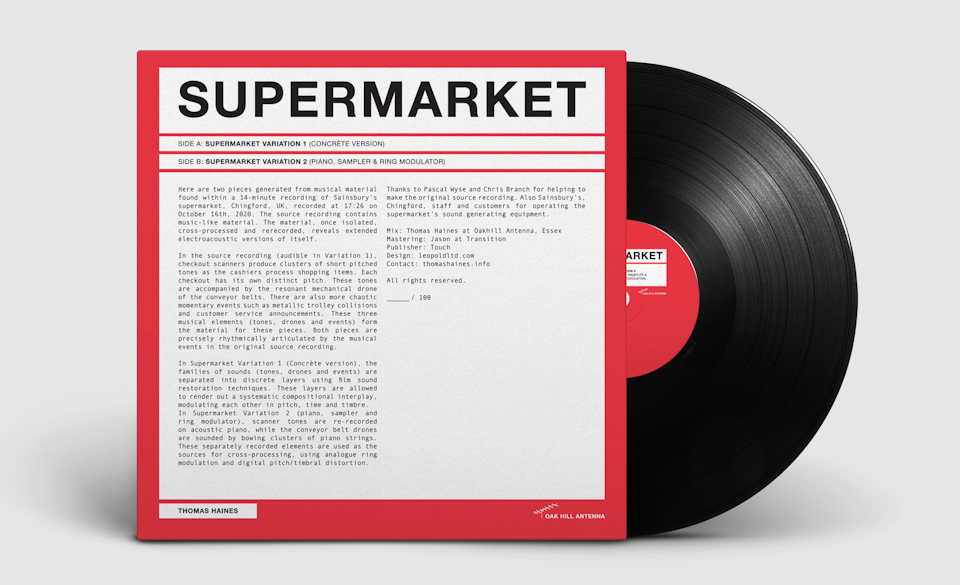 Thomas Haines is a founder member of Brains Audio who compose and record sound and music for moving image, cinema, TV and interactive productions.

Supermarket is a solo project of material found within a 14-minute field recording of Sainsbury's supermarket, Chingford, London at 17:26 on the 16th October 2020. The supermarket is given the means to compose its own music, through systematic manipulation of the recorded material.

Leopold were commissioned to illustrate a mixing desk in the style of a supermarket check out counter to convey the unique nature of recorded material.

The end result was pressed to 12" vinyl and the packaging designed to emphasis the style of illustration and the functionality of the process.