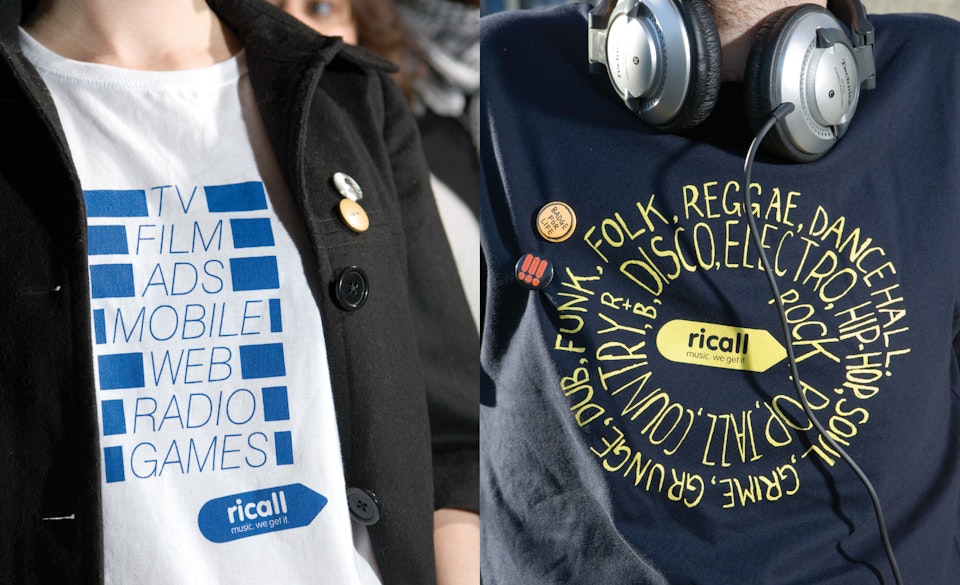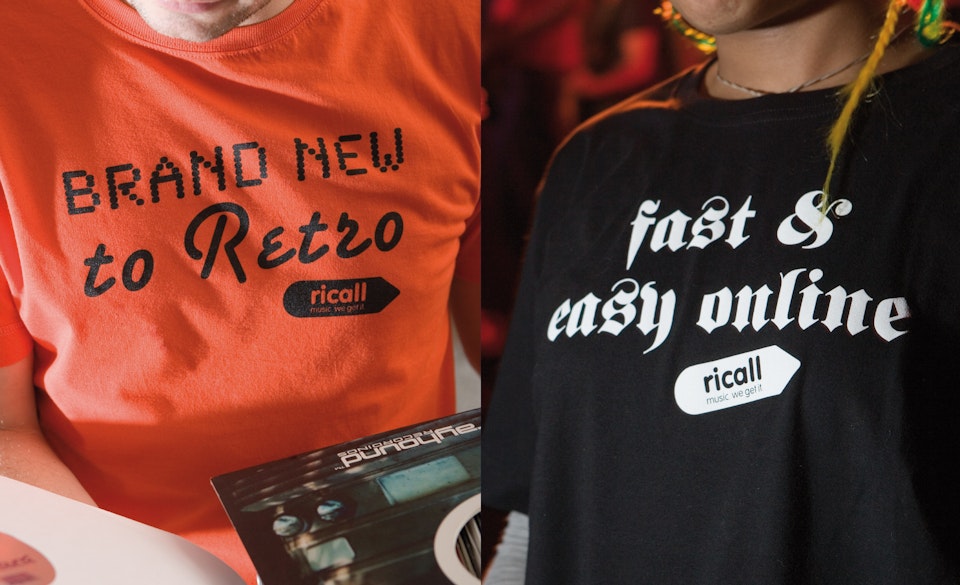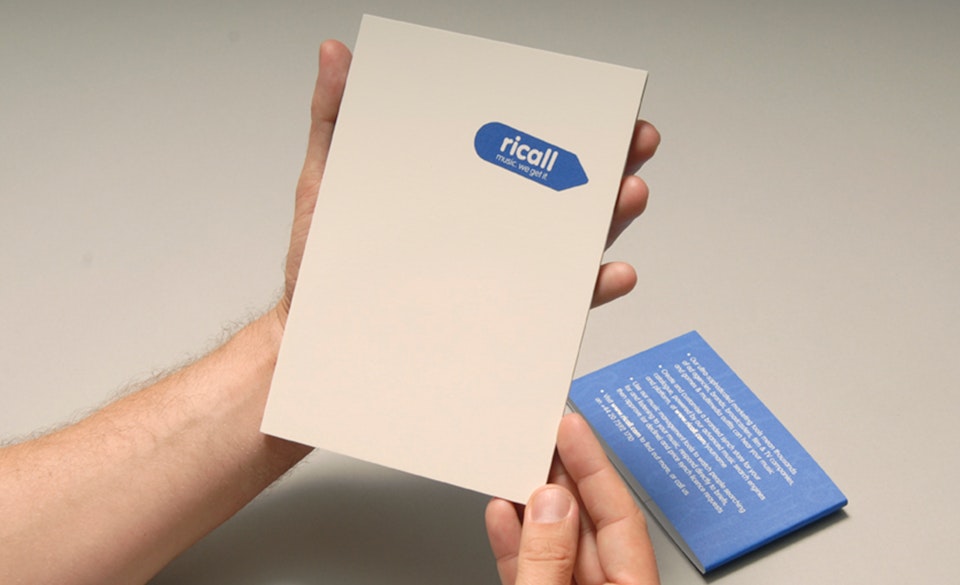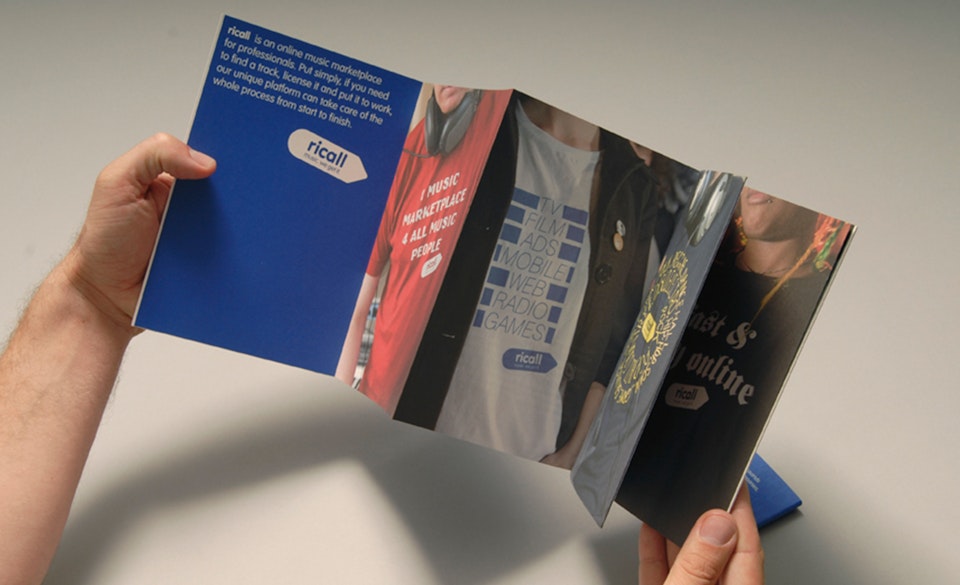 Ricall are a unique online platform that facilitates music licensing for creatives and producers drawn from advertising, film, television, games and multimedia production as well as brands and broadcasters.
Our brief was to produce a memorable marketing brochure that encapsulates the ethos behind the company through use of ideas based photography and simple explanatory text.
Using a band t shirt as our visual starting point we we're able to express the companies enthusiasm and musical knowledge in a personable and approachable way.