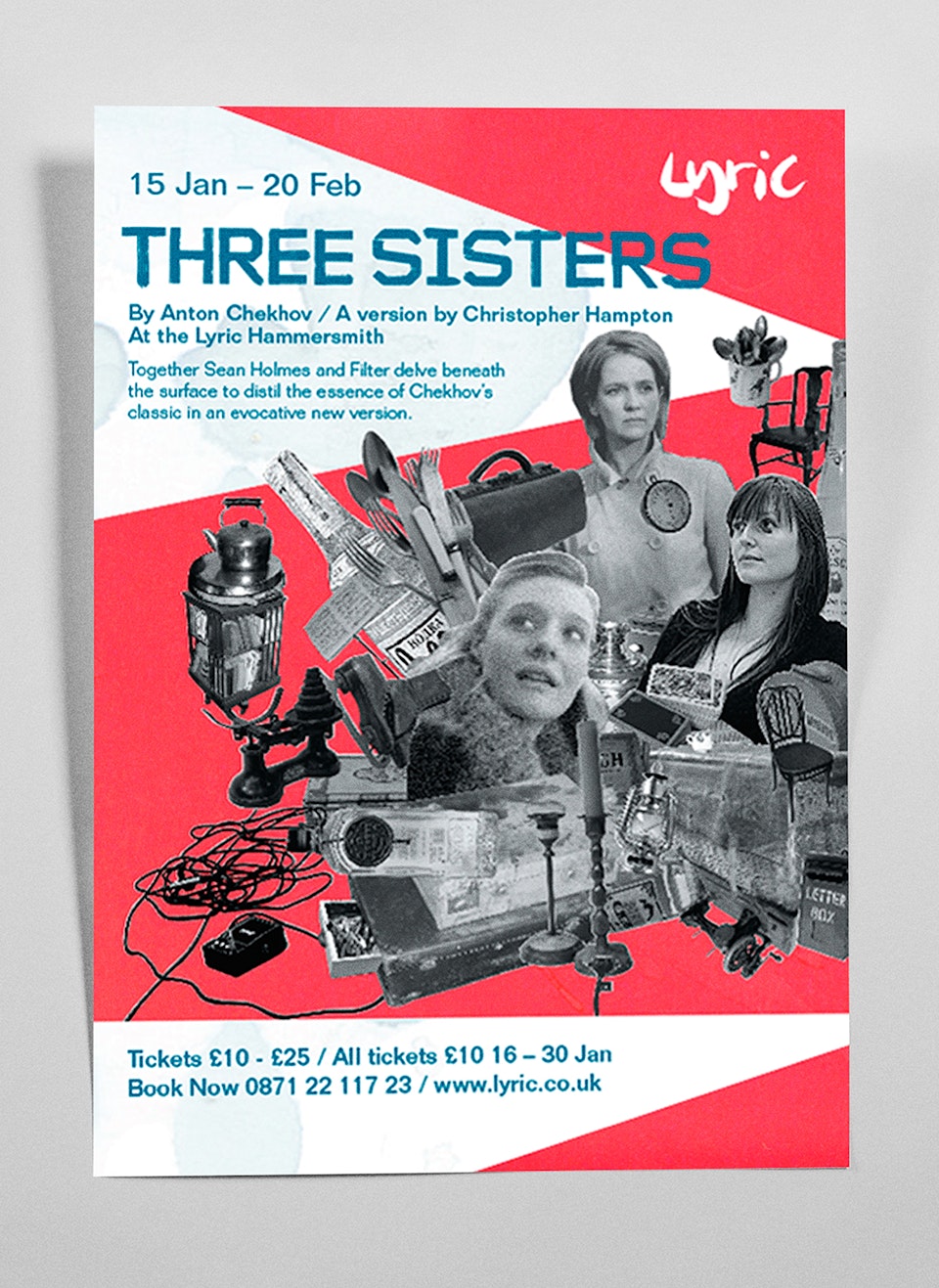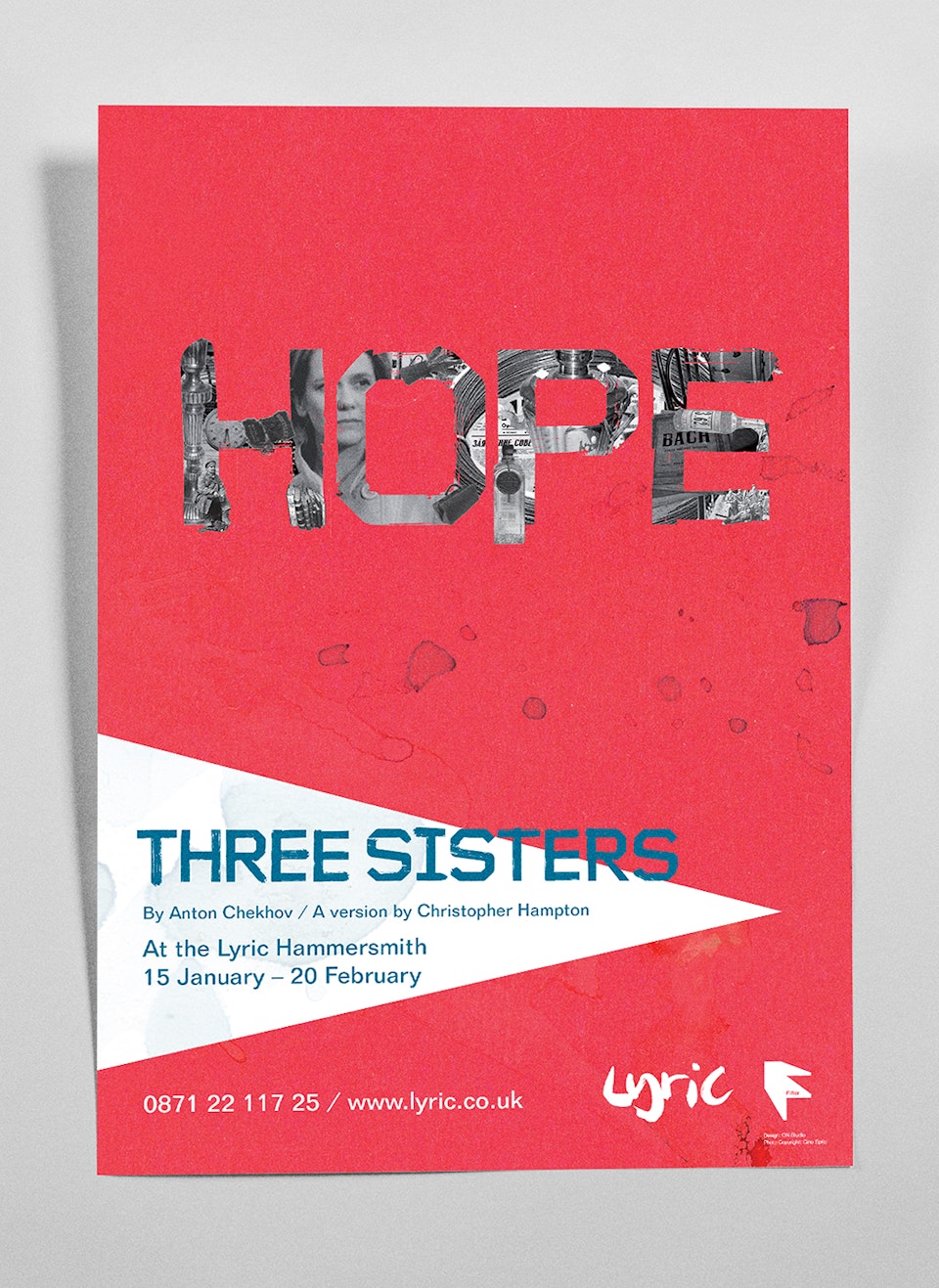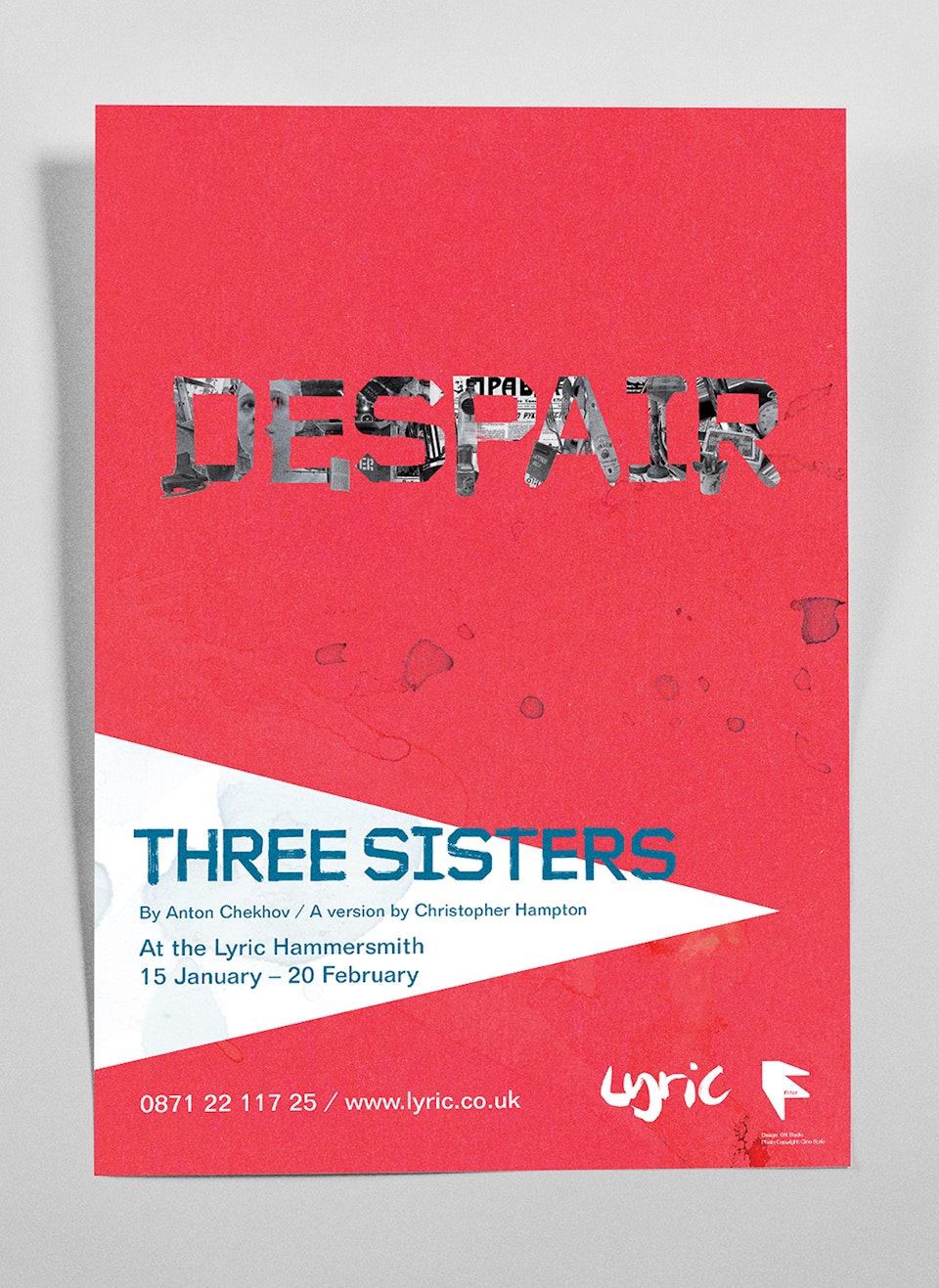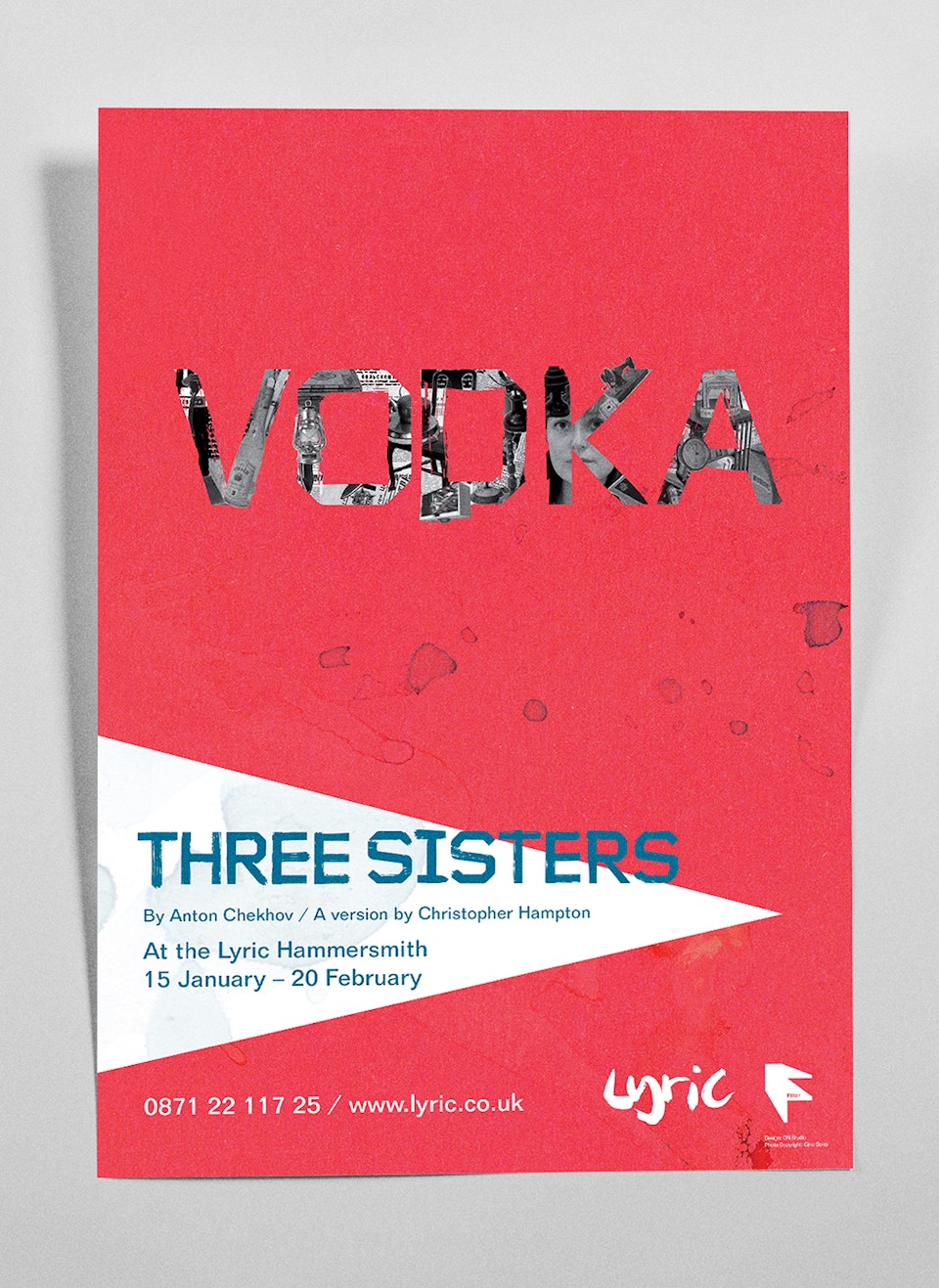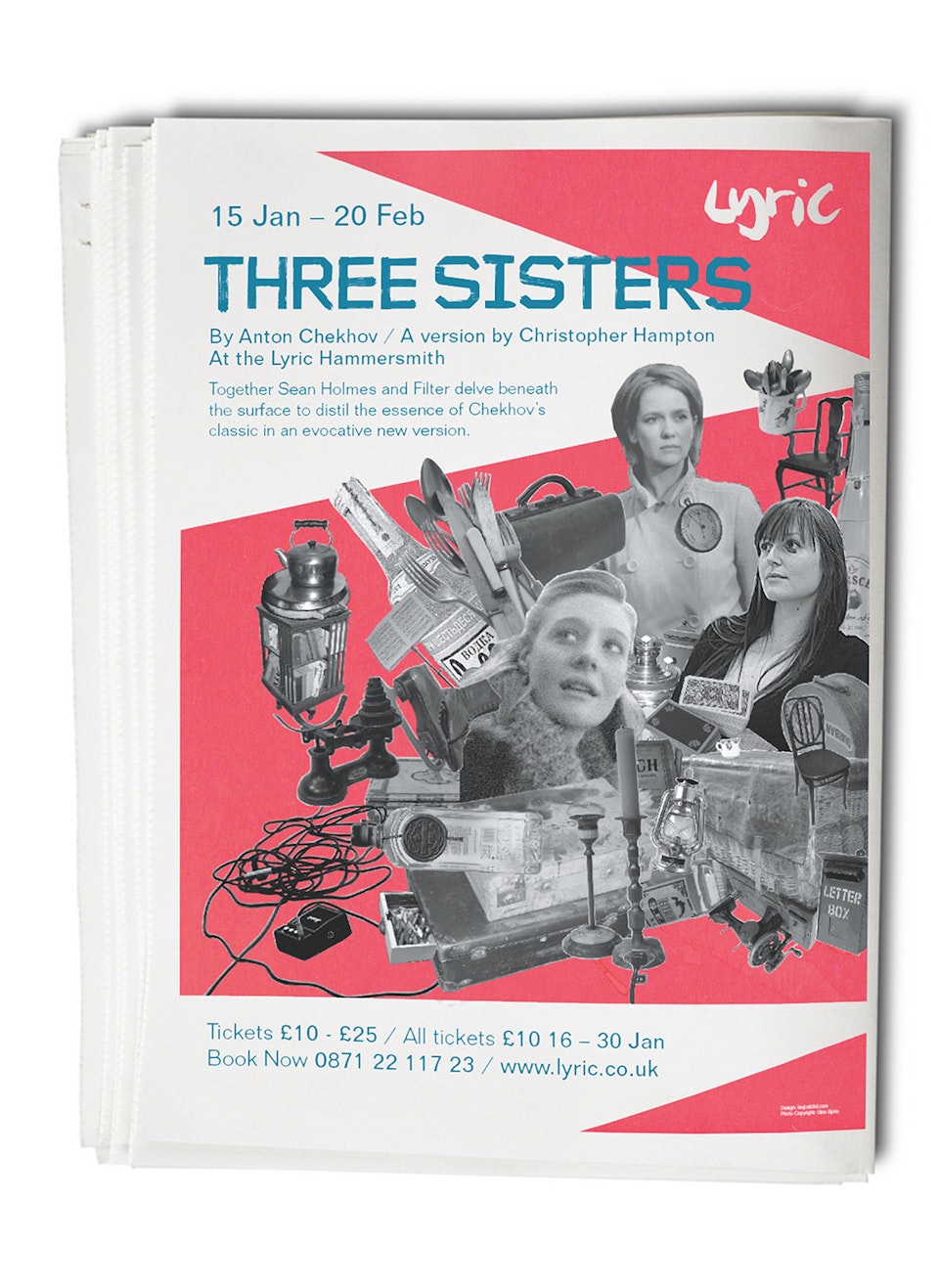 A theatre that aims to produce work that is provoking entertaining, popular, eclectic, messy, contradictory and diverse.

Visually develop the company ethos through any number of formats from image creation, interior signage and online marketing to large scale exterior opportunities, reprographic requirements and press advertising.

Leopold had full artistic licence choosing to create a photomontage treatment to represent the themes at the heart of Anton Chekhov's Three Sisters, including the sisters themselves.

Derivatives of the illustration subsequently ran throughout the marketing campaign.