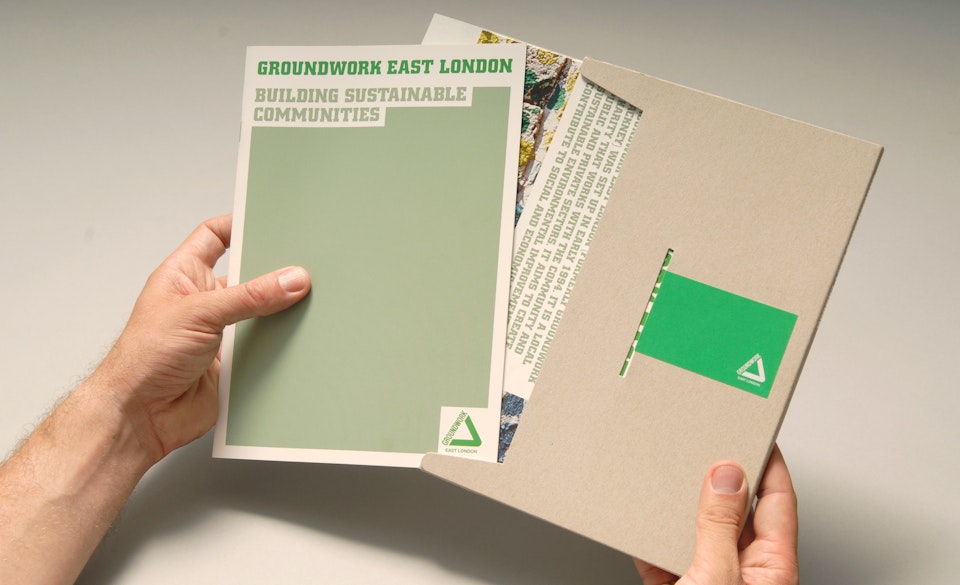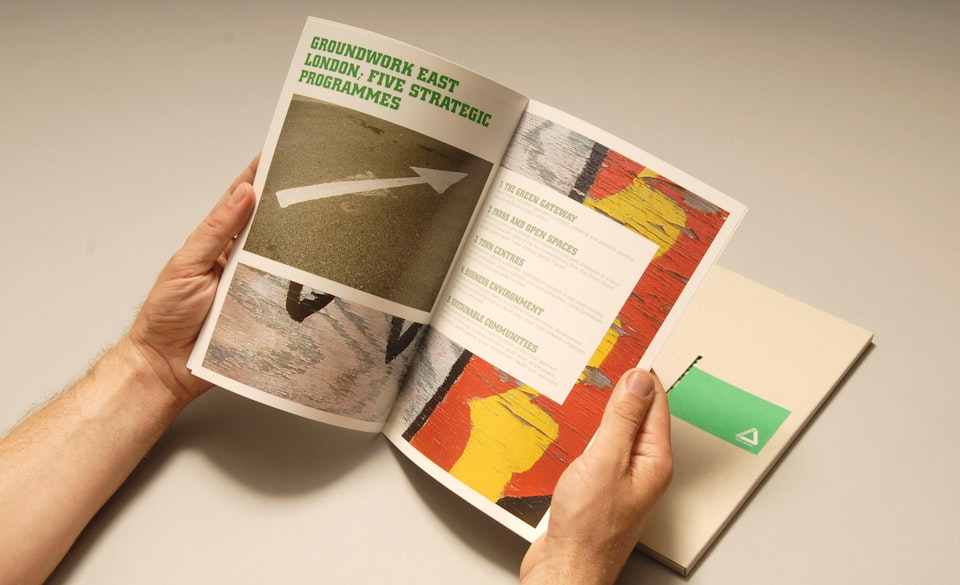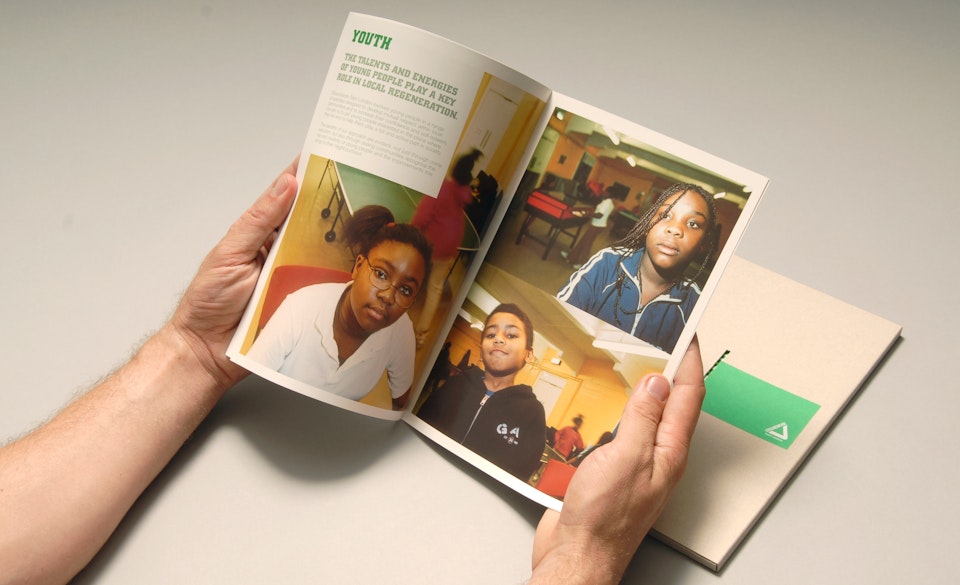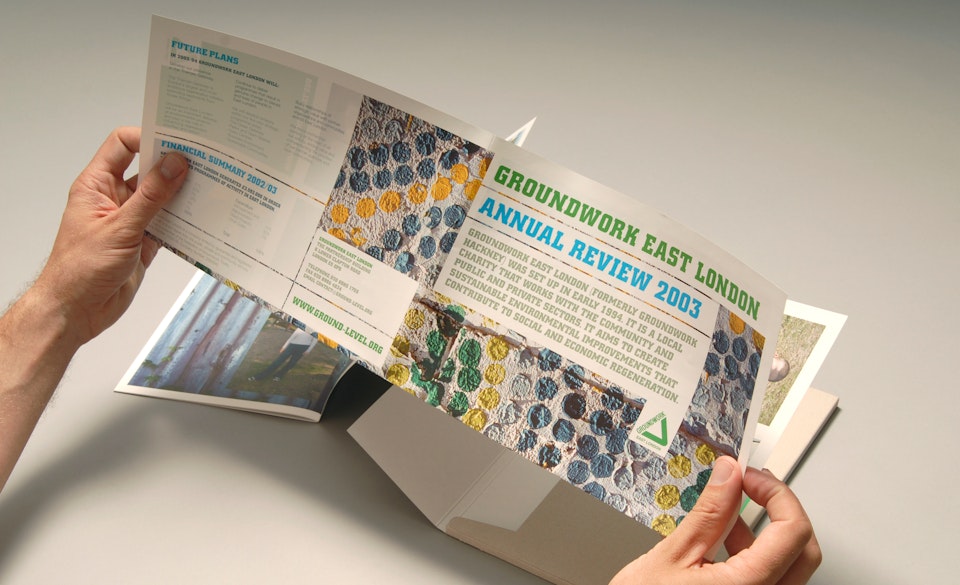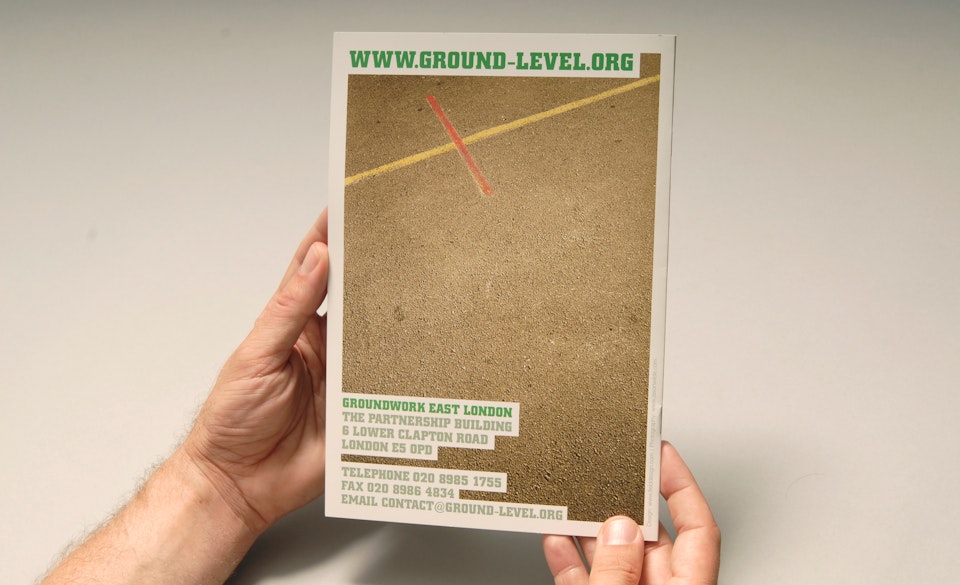 Groundwork London are a charitable organisation working alongside local communities, public bodies, private companies and other voluntary sector organisations to support communities in need. They help people and organisations make changes in order to create better neighbourhoods, build skills and job prospects and live and work in a greener way.
Our role was to communicate this for the 'East ' sector of the organisation. We designed a marketing pack encompassing an Annual Review, promotional booklet, postcards and posters, all housed within a reusable outer and using sustainable materials.
By commissioning local services i.e. photography, copywriting and print, and subsequently being involved with various projects run by Groundwork, a complete representation of their vision was achieved.