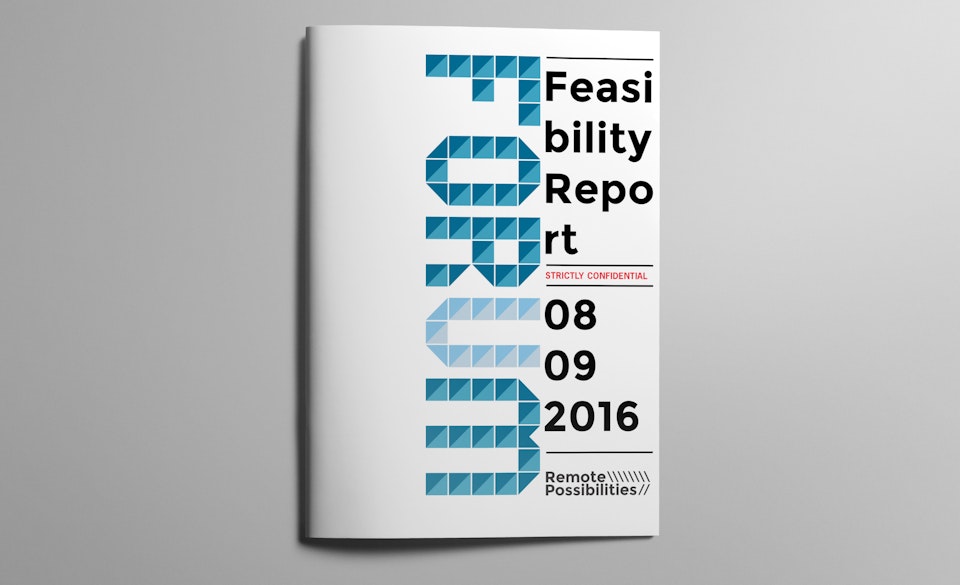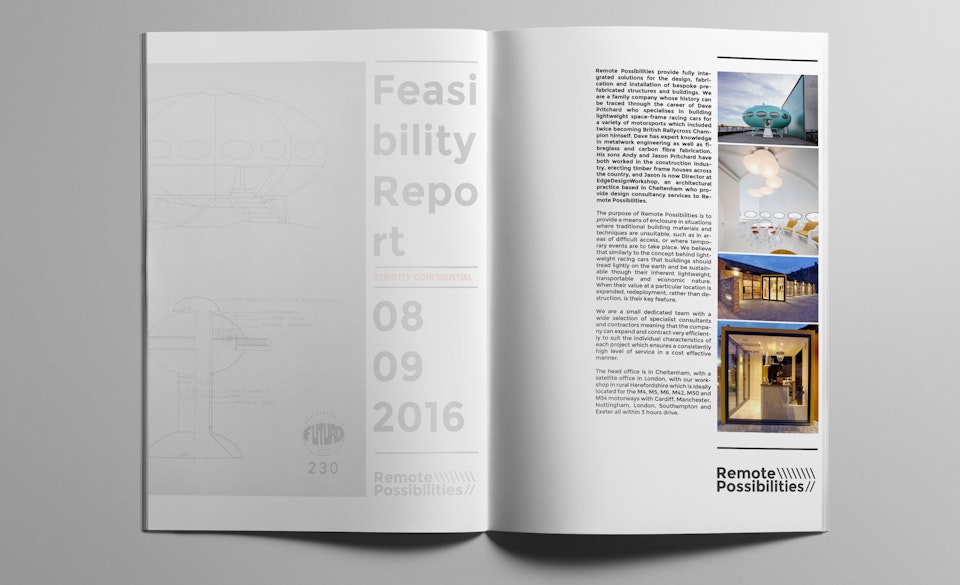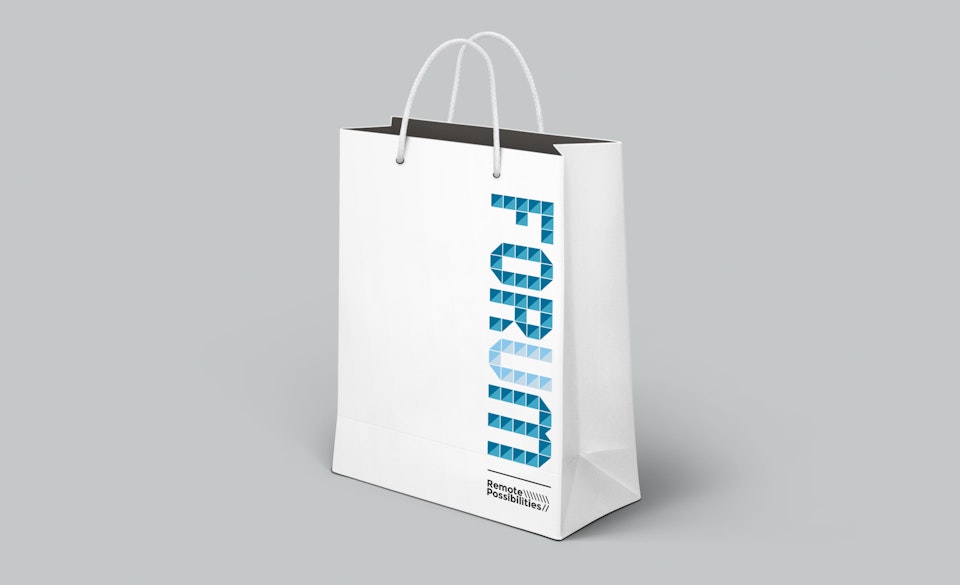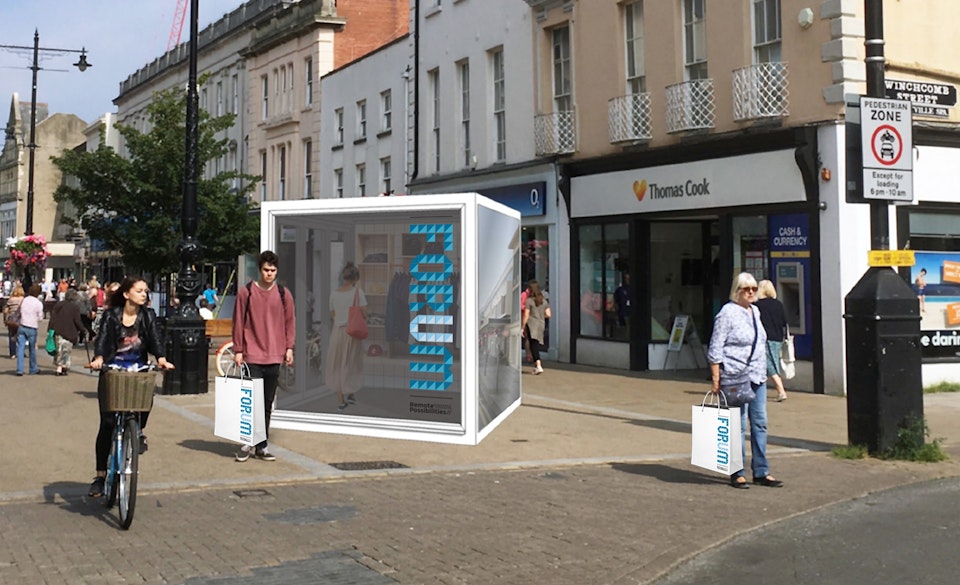 A 2.3m x 2.3m x 2.3m modular building concept providing a platform for start up businesses and events. Encouraging unique customer engagement in traditionally hard to access areas of the high street.
Taking the cubed form as our visual starting point the brand logotype was formed from a squared grid that is rendered down to form each letter.
Alluding to architectural processes throughout the brand is further enhanced using a strong colour palette, use of structural rules and a bold typographic style.

A Remote Possibilities project.